CAHI'S QUICK LINKS
Words from the President
Services and Fees
Behind-the-Scenes
Latest News
Award for Chum Ngek
SPONSORS
CultureCapital.com
National Endowment (NEA)
Maryland State Arts Council
National Council for the Traditional Arts (NCTA)
Arlington County, Virginia
Cultural Heritage

Arlington Arts, a part of
who we are
EXTRA INFORMATION
US Cambodians Keep Dance Traditions Alive
International Literacy Day
Montgomery Cty. Volunteers
PBS' Independent Lens
Cambodian-American Heritage Participates in CultureCapital - Your Link to the Arts In Metro DC
Cambodian-American Heritage, Inc. (CAHI) is a non-profit organization, founded in 1980. The mission of the organization is the preservation of Cambodian arts and culture here in the United States.
The centerpiece of the organization's cultural activities is its dance troupe and music ensemble. For almost 20 years, the troupe has performed selections from the repertoire of Cambodian classical and folk dances.
In recent years, the dance troupe and music ensemble have performed in a variety of settings including the 150th anniversary of the Smithsonian Institution, the National Gallery of Art, the Freer Gallery of Art, the American Red Cross, presidential inaugural events, various folk art and heritage festivals and our annual observance of Cambodian New Year during the month of April.
Music and dance have played an important role in Cambodian culture, as part of religious and court ceremonies dating back to the 7th Century. This dance and music tradition, passed down from one generation to the next, is an indelible part of Cambodian culture...the lifeblood of Cambodian history, myth and legend, both in the classical dance and the rich and varied folk dances.
The state of this highly ornate and stylized art form was seriously threatened in modern times during the rule of the notorious Khmer Rouge regime. From 1975 to 1979, the Khmer Rouge brutalized the Cambodians perished during the period of Khmer Rouge ascendancy. Among the artistic community, it is estimated that 90 percent of the dancers and teachers of the Royal Ballet and students and faculty at the University of Fine Arts perished during this dark period of Cambodian history.
This national tragedy galvanized a group of Cambodian-Americans to form Cambodian-American Heritage and begin what has become a journey of love and renewal to preserve Cambodian arts and culture here in the United States.
In 1998, Madam Sam-Oeun Tes, the troupe's dance director, was honored by the presentation of a National Endowment for the Arts fellowship award for her work in the preservation and performance of Cambodian dance in what has now become an adopted part of America's folk heritage.

---
Copyright © Cambodian-American Heritage, Inc.
All Rights Reserved
Follow us: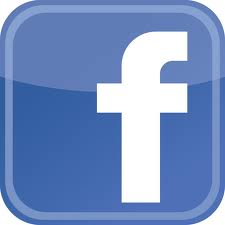 Facebook